Mindfulness meditation is a practice that is steeped in Asian tradition. Recent neuroscientific research has shown that it has the potential to trigger changes in the brain – certain regions of the brain can become thicker and brain networks become more highly interconnected, resulting in healthier brains and delaying the age-related decline in memory and other mental abilities.
Join us for an enlightening webinar to explore how mindfulness practice can reshape and rewire the human brain.
On zoom, 6 Dec 2023 (Wed) at 12.30pm – 1.30pm. See you there!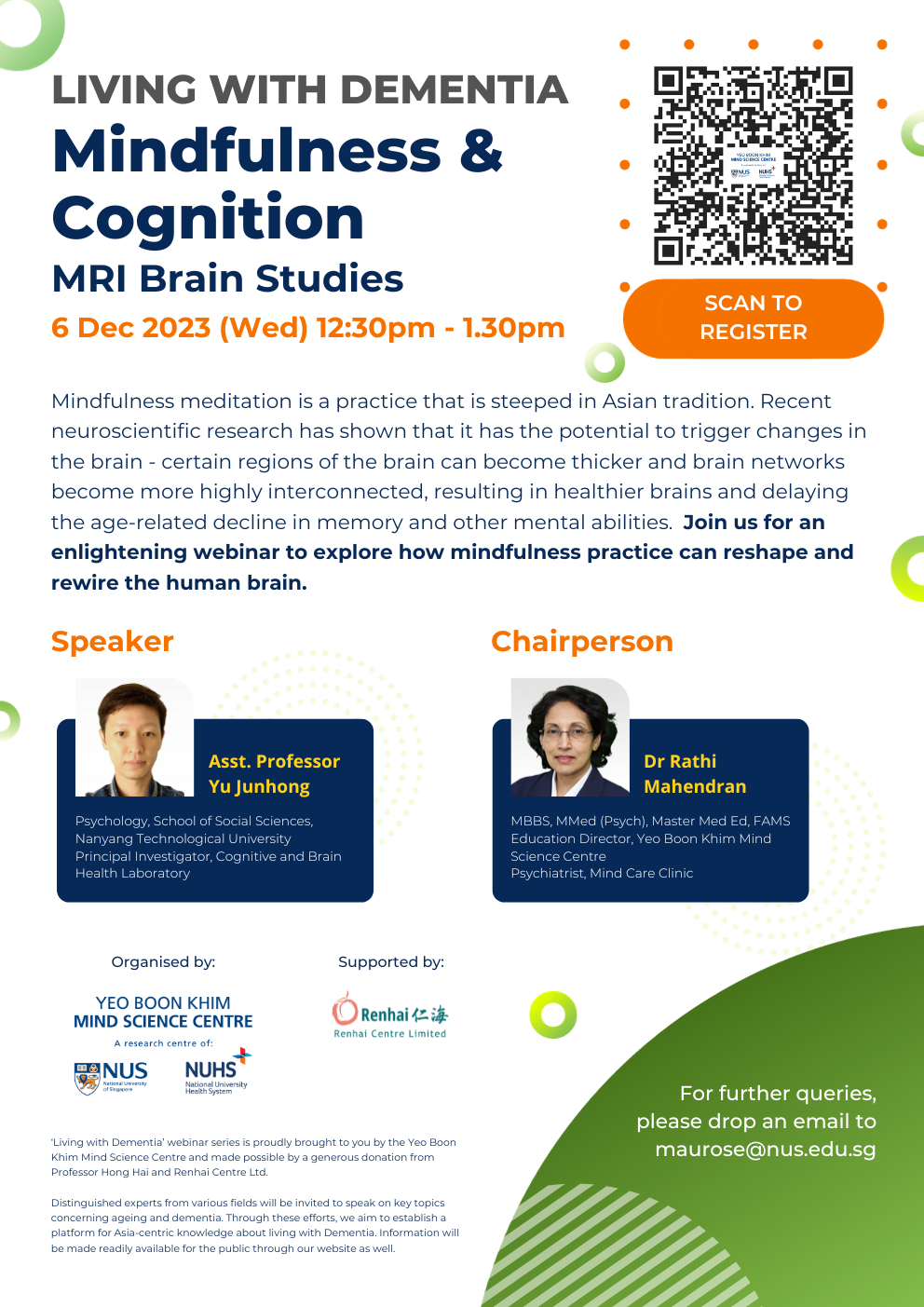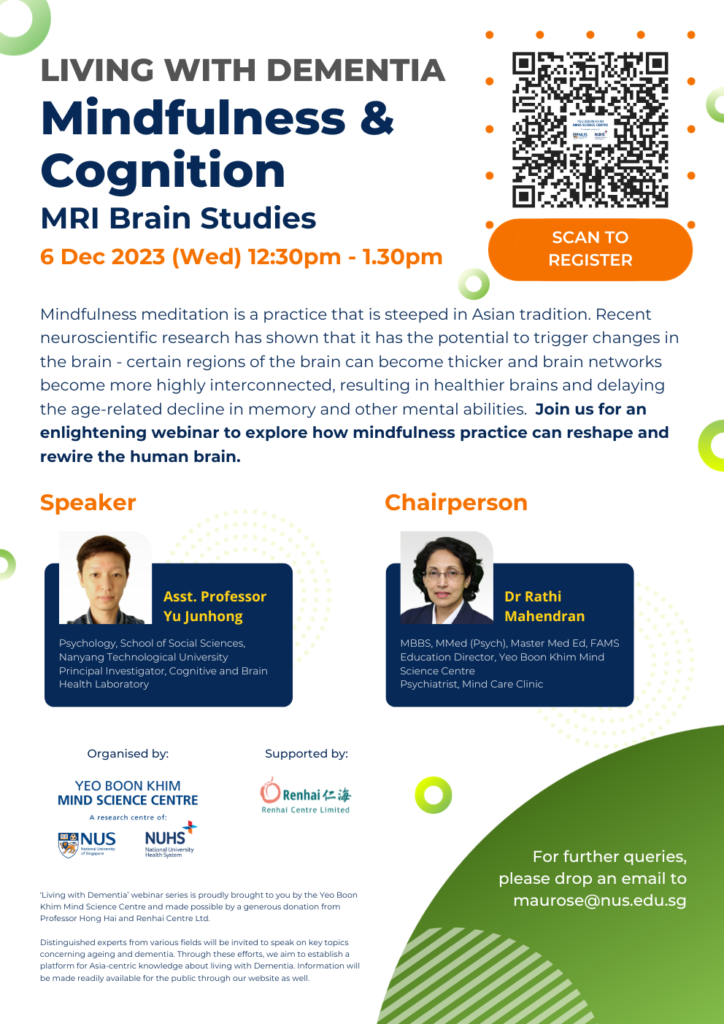 'Living with Dementia' webinar series is proudly brought to you by the Yeo Boon Khim Mind Science Centre and made possible by a generous donation from Professor Hong Hai and Renhai Centre Ltd.
Distinguished experts from various fields will be invited to speak on key topics concerning ageing and dementia. Through these efforts, we aim to establish a platform for Asia-centric knowledge about living with Dementia. Information will be made readily available for the public through our website as well.