Take a peak into the uses of a sketchbook, look inside an artist's sketchbook and create your own. Participants will be led on a silent walk to reflect and hit upon ideas for possible sketchbooking.
Register now at https://forms.gle/jsVhAMVpi6oUkQNm7

About the artist: Meng Ju
Mengju's artistic practice revolves around the agency of non-human things and how they protest. She works with found material to make images, sound, text objects and zines. She is a co-conspirator of radioriotgrrrl with Nadhirah Khalid and plays in a band called Terrapin with Jeremy Sharma and Lai Yu Tong. More about her here.
Join our other workshops too!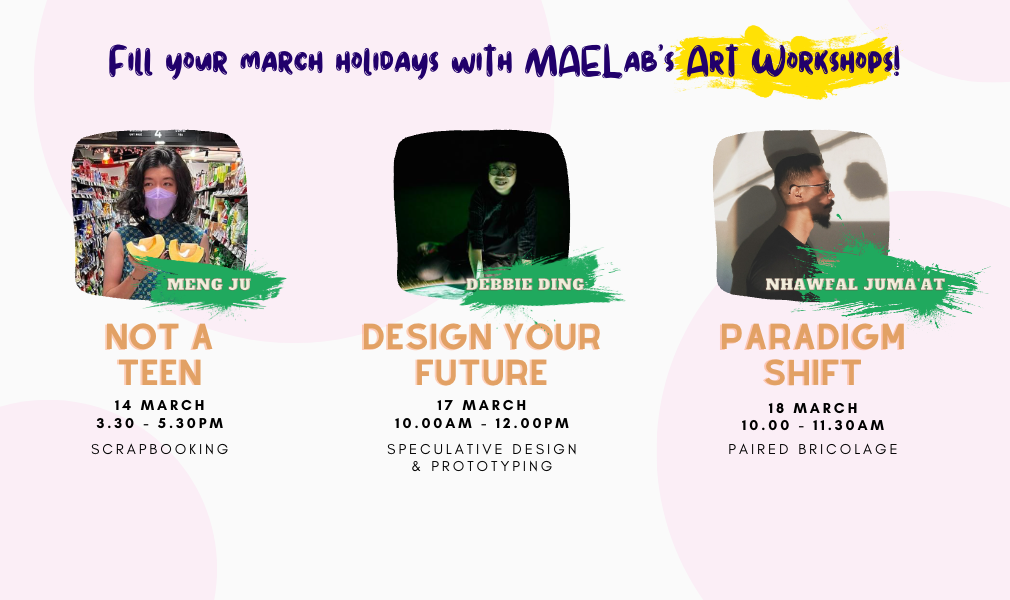 Register now at https://forms.gle/jsVhAMVpi6oUkQNm7