AWE Open House Day for Collaborators towards Healthier SG: 26 July 2023
It's Open House Day for our Age Well Everyday (AWE) Programme! We sent invites to our potential collaborators and we were pleased to have 27 attendees from various organizations joining us on 26 July morning to hear more about our flagship program.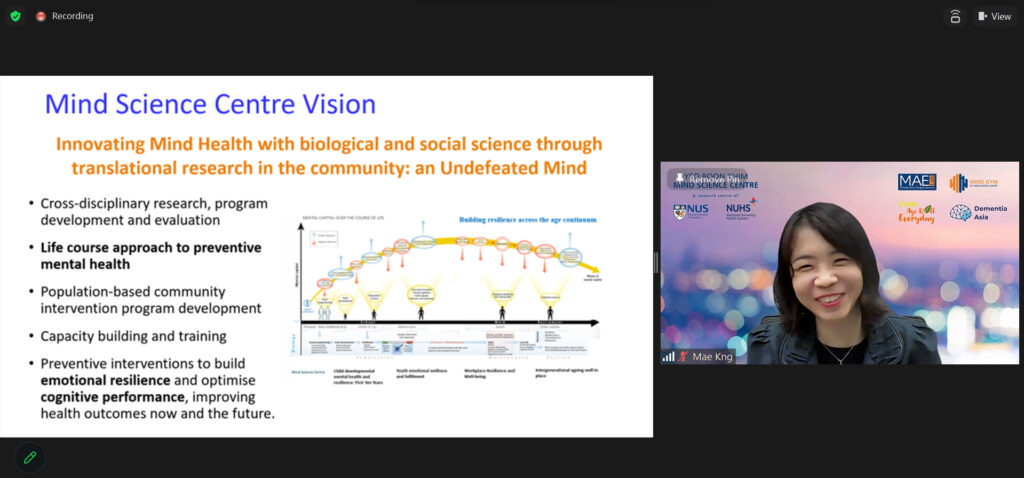 The program started off with a welcome message from Ms Mae Kng, the Assistant Director of Yeo Boon Khim Mind Science Centre (YBKMSC).
Thereafter, Professor Kua Ee Heok, the Vice-Chairman of YBKMSC, presented on the key research backing the program development from Dementia Prevention Program to the current AWE Program. This includes innovative studies in the areas of choral singing and green urbanism.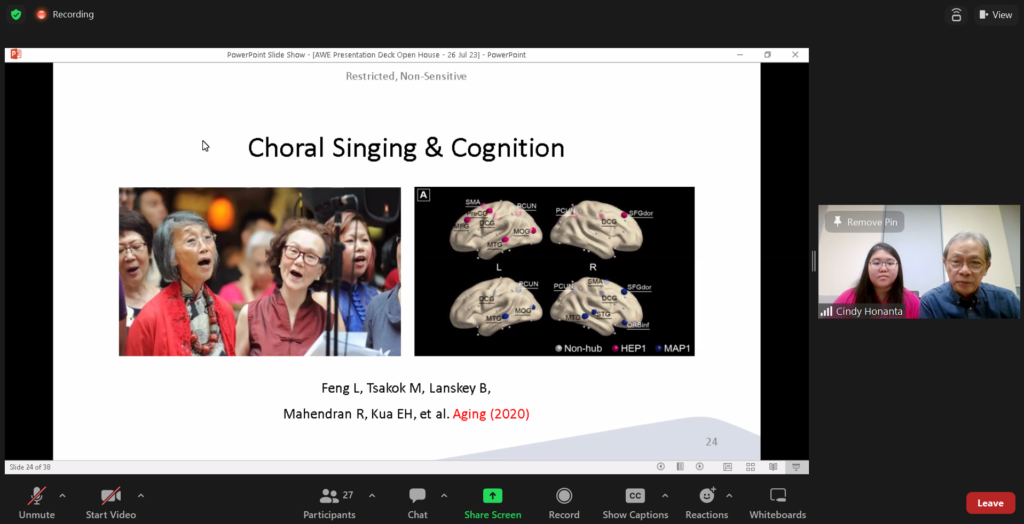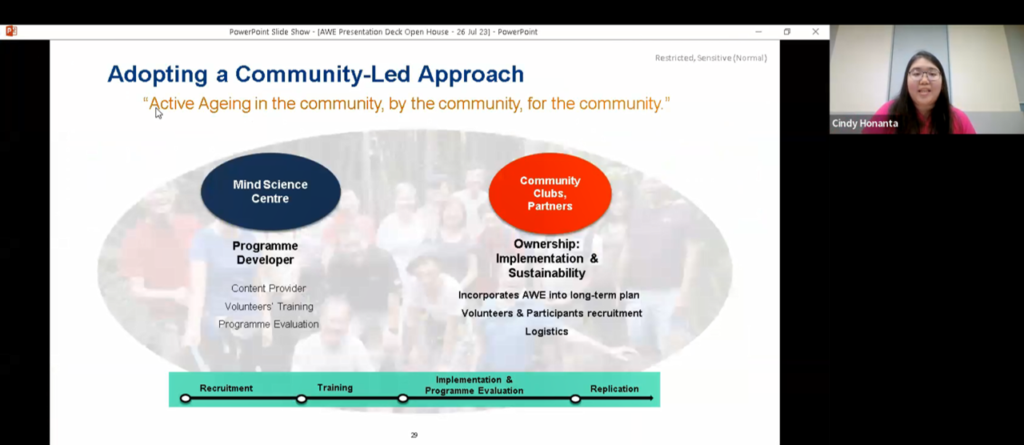 Ms Cindy Honanta then briefed on the implementation timeline and process for collaborators who are keen to adopt the program in their centres. The full process will involve recruitment, training, deployment, development to growth. Watch the recording to find out more!
AWE Programme empowers Singaporeans to take proactive steps to manage their mental health, delay the onset of dementia and age well to live well. We hope the information will pique more interest amongst local active ageing centres, and onboard more community partners to roll out the activities to more seniors and scale it nationwide.
AGE WELL EVERYDAY (AWE) PROGRAMME
AWE is a holistic and evidence-based depression and dementia risk prevention programme designed to delay cognitive deterioration, reduce anxiety and increase socialisation. This flagship programme under Mind Science Centre is derived from the ongoing 10-year Jurong Ageing Study. As of now, the programme includes health education, physical exercise, mindfulness practice, art and music reminiscence, horticultural therapy, choral singing and therapeutic forest. The list may grow as our research team uncovers more beneficial activities.
Feel free to contact us at pcmbox6@nus.edu.sg.