TAKING THE PERFECT SNAPSHOT: HANDPHONE PHOTOGRAPHY WORKSHOP WITH AWE VOLUNTEERS
15 Age Well Everyday (AWE) Volunteers gathered at Mind Art Experiential Lab (MAELab) on the morning of 17 September to pick up some tricks to capture professional-looking photos with their smartphones. During the 4-hours workshop, the volunteers learned the basics of photography, followed by some hand-on practice to take scenic photos at the butterfly garden, next to MAELab.
This trial workshop for the AWE volunteers from various community partners, is funded by Mind Science Centre and will be an optional workshop for them to introduce new content to their respective AWE programme seniors.
Let's take a look at the interesting happenings during the workshop.
Photos are about capturing the meaningful moment in life for keepsake. Capturing such moments require us to be mindful of our surroundings and to appreciate their interaction with the environment. Through the hands-on practice, our volunteers gained better mindful awareness of their surroundings and utilised this focused attention to take photos of astute quality.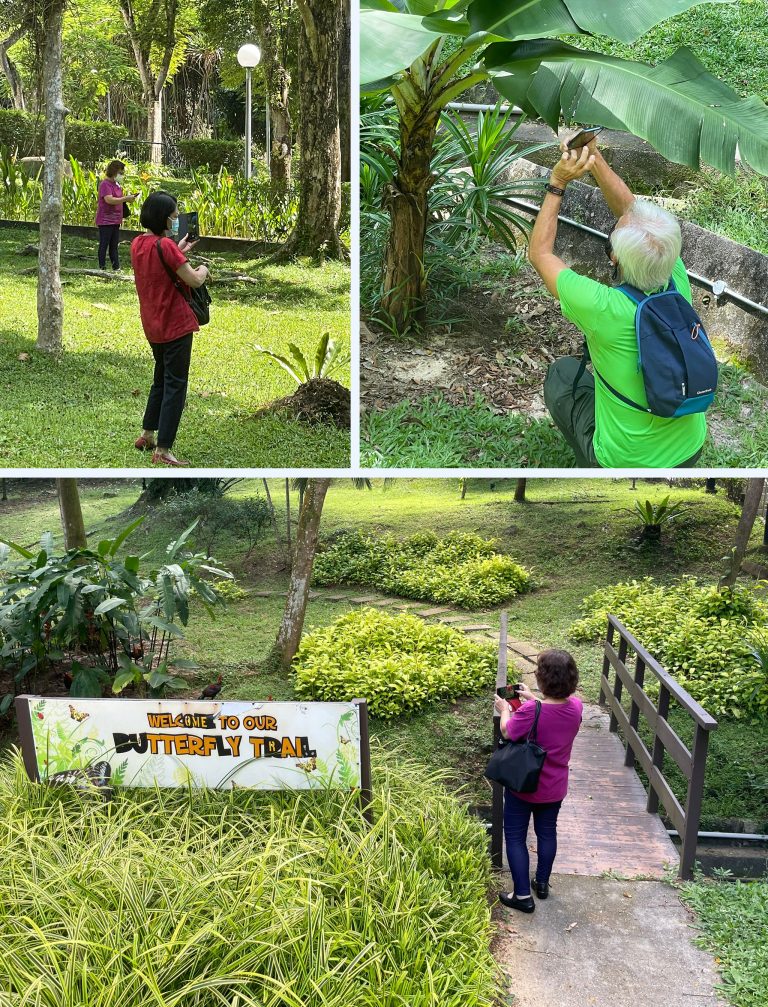 Participants ventured into the Butterfly Gardens for hands-on practice to apply what they have learned from the workshop.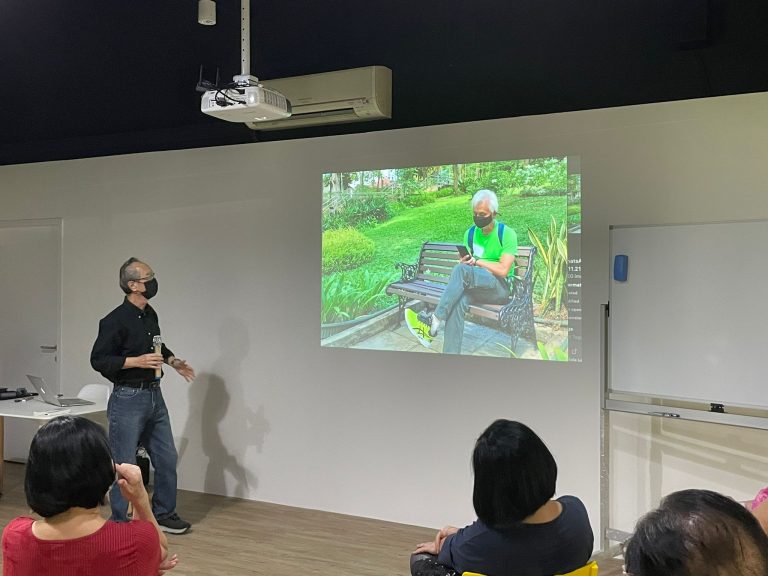 The instructor held a photograph sharing session towards the end of the workshop and gave insightful feedback on how the snapshots can be improved, further solidifying the learnings.
Before the workshop recording is ready for public viewing, here's another video for you to find out more about the content covered in the workshop!
Mind Science Centre will be updating on this page when the workshop video is ready for sharing. Workshop videos are for educational purposes, in line with our goals to share knowledge and benefit the community. Please do not replicate the videos or slides without permission.
For more information and free online mental health resources, sign up for our mailing list HERE. 
Age Well Everyday is a holistic and evidence-based depression and dementia risk prevention programme designed to delay cognitive deterioration, reduce anxiety and increase socialisation. This flagship programme under Mind Science Centre is derived from the ongoing 10-year Jurong Ageing Study. As of now, the programme includes health education, physical exercise, mindfulness practice, art and music reminiscence, horticultural therapy, choral singing and therapeutic forest. The list may grow as our research team uncovers more beneficial activities.
Click HERE for more information.
Otherwise, feel free to contact us at pcmbox6@nus.edu.sg.