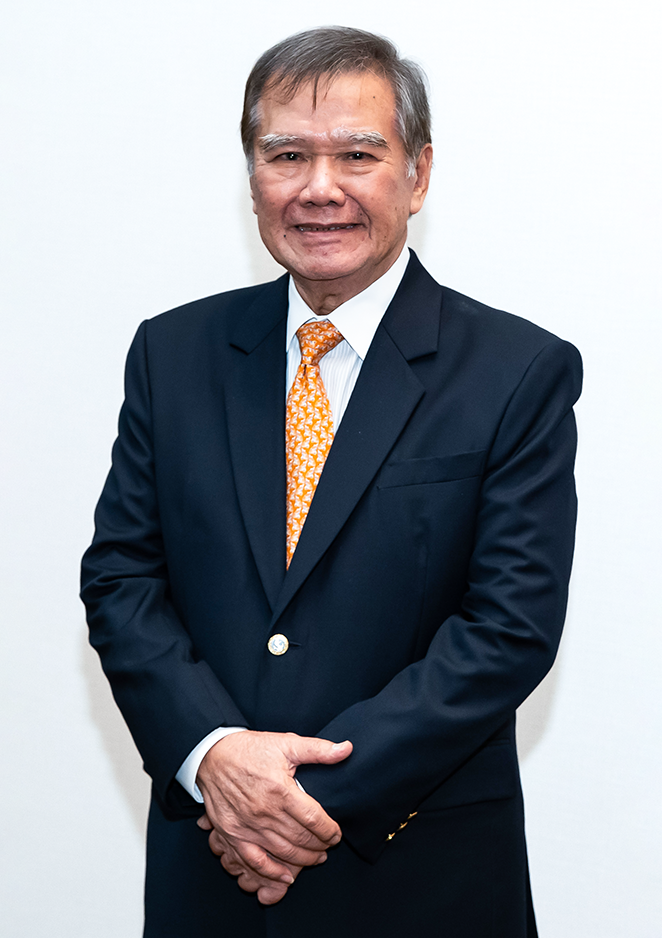 B.Soc.Sc. (University of Singapore), PGDip (University of London)
Former Speaker of the Singapore Parliament
Born in Singapore in August 1944, Mr Abdullah Tarmugi attended Raffles Institution and then the University of Singapore (now NUS).  He began his career in the Civil Service as an Urban Sociologist attached to the UN-assisted State & City Planning Project. While in service, Mr Abdullah was sent to the University College, University of London, to pursue a post-graduate course in Urban Studies, under the Commonwealth Scholarship programme. He was a Senior Statistician/Planning Analyst, when he left the Civil Service in 1980, to join the Straits Times as a Leader/Feature Writer.
In 1984, he entered politics when he stood for, and won, the General Election to become a Member of Parliament. His 27-year political career saw him assume the offices of Deputy Speaker, Minister of State, Senior Minister of State and Cabinet Minister in the ministries of The Environment, Home Affairs and Community Development & Sports. In 2002 he became the Speaker of the Singapore Parliament until his retirement in 2011, at the age of 67.   
Mr Abdullah continues to keep himself busy after retirement. Currently, he serves in several non-profit entities and initiatives, including being a Permanent Member of the Presidential Council for Minority Rights and a member of the Mind Science Centre, Board of Advisors. A great believer in active ageing and mental wellness, he takes regular walks, meets friends and interesting people, listens to music and continues to struggle to master the cello – when he has the time.  
Dr Collin Ang
Managing Director, Decision Science Agency Pte Ltd
Ms Chan Chia Lin
Director, Lam Soon Cannery Pte Ltd
Prof Leo Tan Wee Hin
Professorial Fellow, Director(Special Projects) Faculty of Science
Ms Tracey Woon
Member of the GIC Investment Board
A/Prof Tan Chay-Hoon
Associate Professor, Department of Pharmacology, Yong Loo Lin School of Medicine, National University of Singapore
Dr Tian Cheong Sing
Senior Consultant, Department of Psychological Medicine, National University Hospital
A/Prof Ng Tze Pin
Associate Professorial Fellow & Research Director, Department of Psychological Medicine, Yong Loo Lin School of Medicine, National University of Singapore
A/Prof Roger Ho
Senior Consultant Psychiatrist, Department of Psychological Medicine, Yong Loo Lin School of Medicine, National University of Singapore and National University Hospital
Dr Johnson Fam
Adjunct Associate Professor, Yong Loo Lin School of Medicine, National University of Singapore
Senior Consultant, Psychiatry, Singapore General Hospital
Ms Mae Kng
Assistant Director
Ms Wileen Chen
Senior Manager (Development)
Ms Catherine Lee
Senior Executive (Marketing)
Ms Yee Thien See
Senior Executive (MAELab)
Ms Cindy Honanta
Research Assistant (AWE)
Ms Maureen Rose Christabelle
Executive (Dementia Asia)
Ms Nur Syuhadah Binte Sheikh Faizal
Management Assistant Officer
RESEARCH STAFF & COLLABORATORS (PAST & PRESENT)
Prof Bao Zhiming
Professor, Department of English Language and Literature
Prof Eric Taylor
Emeritus Professor, SGDP Centre, Institute of Psychiatry, Psychology and Neuroscience, King's College London
Prof Frank Verhulst
Erasmus University Medical Center at Rotterdam, The Netherlands
Prof Helen Chui
Head, Department of Psychiatry, The Chinese University of Hong Kong
Prof Li Chunbo
Vice President, Shanghai Mental Health Center, Shanghai Jiao Tong University
Prof Patrick Finbarr
Dean, Faculty of Dentistry
Prof Shigenobu Kanba
Chairman, Department of Neuropsychiatry, Graduate School of Medical Sciences, Kyushu University
Prof Wang De Yun
Research Professor (Tenure) and Director of Research, Department of Otolaryngology
Prof Zhou Weibiao
Head of Department, Department of Food Science & Technology
A/Prof Daniel Fung
Chairman Medical Board Institute of Mental Health
A/Prof Goh Lee Gan
Associate Professor, Division of Family Medicine
A/Prof Ng Tze Pin
Associate Professorial Fellow & Research Director, Department of Psychological Medicine, Yong Loo Lin School of Medicine, National University of Singapore
A/Prof Shefaly Shorey
Associate Professor, Alice Lee Centre for Nursing Studies
A/Prof Wong Mun Loke
Vice Dean Academic Affairs, Faculty of Dentistry
Dr B. Alan Wallace
President and Founder, Santa Barbara Institute for Consciousness Studies
Dr Cao Luwen
Senior Research Fellow
Dr Celine Wong
Consultant Psychiatrist and Assistant Professor at the Department of Psychological Medicine
Dr Feng Lei
Assistant Professor (Research)
Dr Gabriel Lee Keng Yan
Lecturer, Faculty of Dentistry
Dr Kim Jung Eun
Assistant Professor, Department of Food Science & Technology
Dr Leoniek M Kroneman
Adjunct Senior Research Fellow, Mind Science Centre
Dr Rosalind Siah
Lecturer, Alice Lee Centre for Nursing Studies
Dr Say How Ong
Senior Consultant & Chief, Department of Child & Adolescent Psychiatry, Institute of Mental Health
Dr Shawn Goh
Assistant Professor, Alice Lee Centre for Nursing Studies
Dr Teng Jia Ying
Consultant Psychiatrist at the Department of Psychological Medicine
Dr Tian Cheong Sing
Senior Consultant Psychiatrist at the Department of Psychological Medicine
Dr Vivien Wu
Assistant Professor, Alice Lee Centre for Nursing Studies
Dr Wilsom Tam
Assistant Professor, Alice Lee Centre for Nursing Studies
Dr Yu Jun Hong
Research Fellow
Dr Zeng Fanmin
Research Fellow
Dr Timothy Rushil Singham
Adjunct Research Fellow
Ms Rachel Chun
Research Associate
Ms Angela Au
Research Assistant
Ms Angie Koh
Research Assistant
Mr Benjamin Goh
Research Assistant
Ms Cherlyn Lee
Research Assistant
Ms Christel Chang
Research Assistant
Mr Derek Chan
Research Assistant
Ms Fong Ying Jie
Research Assistant
Mr Joel Ng
Research Assistant
Ms Lim Xin Ying
Research Assistant
Mr Lim Zhi Hao
Research Assistant
Ms Madeline Han
Research Assistant
Ms Michelle Wan
Research Assistant
Mr Muhammad Nabil Syukri
Research Assistant
Ms Natalie Lei
Research Assistant
Ms Natalie Yap
Research Associate
Mr Nicholas Sii
Research Assistant
Ms Savannah Siew
Research Assistant
Ms Teoh Jie Yu
Research Assistant
Ms Yap Ai Che
Research Assistant