Mind Art Experiential Lab (MAELab)
"When Art meets Science, it creates wonders"
Located at Block 29, Level 2 of Alexandra Hospital, MAELab is an innovative space that showcases seasonal curations of mental health themes. Visitors will be in for a visual and cognitive discovery of how art, mindfulness and various transdisciplinary research areas can give rise to creative and integrative interventions for the community.
Our exhibitions seek to raise awareness on mental health, evoke reflective moments and provide an experiential journey that will leave you impacted.
The experience will inspire you to take concrete steps towards mental wellness. 
Beyond that it offers a flexible multipurpose space for activities and workshops to be conducted at. MAELab hopes to fund creative initiatives that demonstrate the benefits of the creative arts (music, visual arts, performance arts, dance and movement, literary arts, etc.) in the community.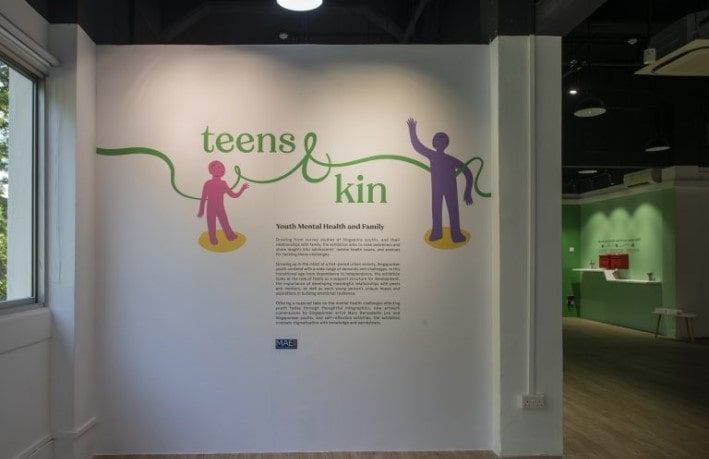 Unveiled on 1 July, the second exhibition puts the spotlight on youth mental health. We are excited to see how this uniquely themed curation can initiate conversations about intergenerational bonding and enhance the resilience of our youth.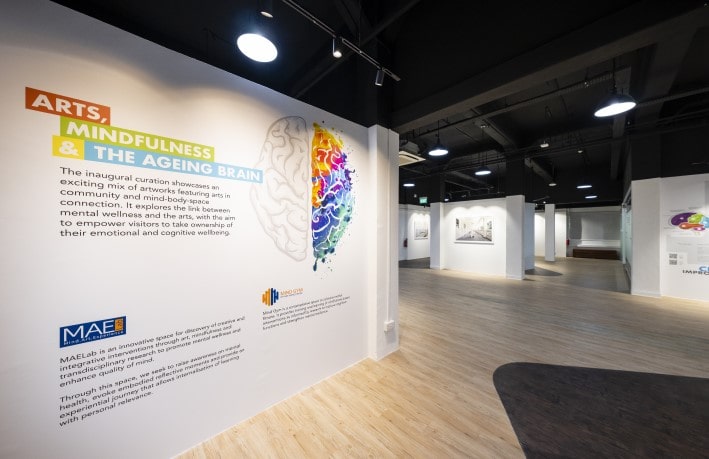 Arts, Mindfulness, & the Ageing Brain
The themed sections showcase an exciting mix of artworks featuring arts in the community and mind-body-space connection, which promoted mental health awareness. The interface between mental wellness and art was explored and local research on how lifestyle changes mitigate the effects of ageing was presented.
MAELab's Arts & Mind Grant recognises the integration of arts and mental health as an emerging yet fast establishing interdisciplinary field. Opening avenues for discussion and expanding understanding on the various intersections of arts and mental health, this grant empowers both professionals, students, artists, and/or academics to delve into new pilot projects. Ultimately, MAELab hopes to bring translational research into the community.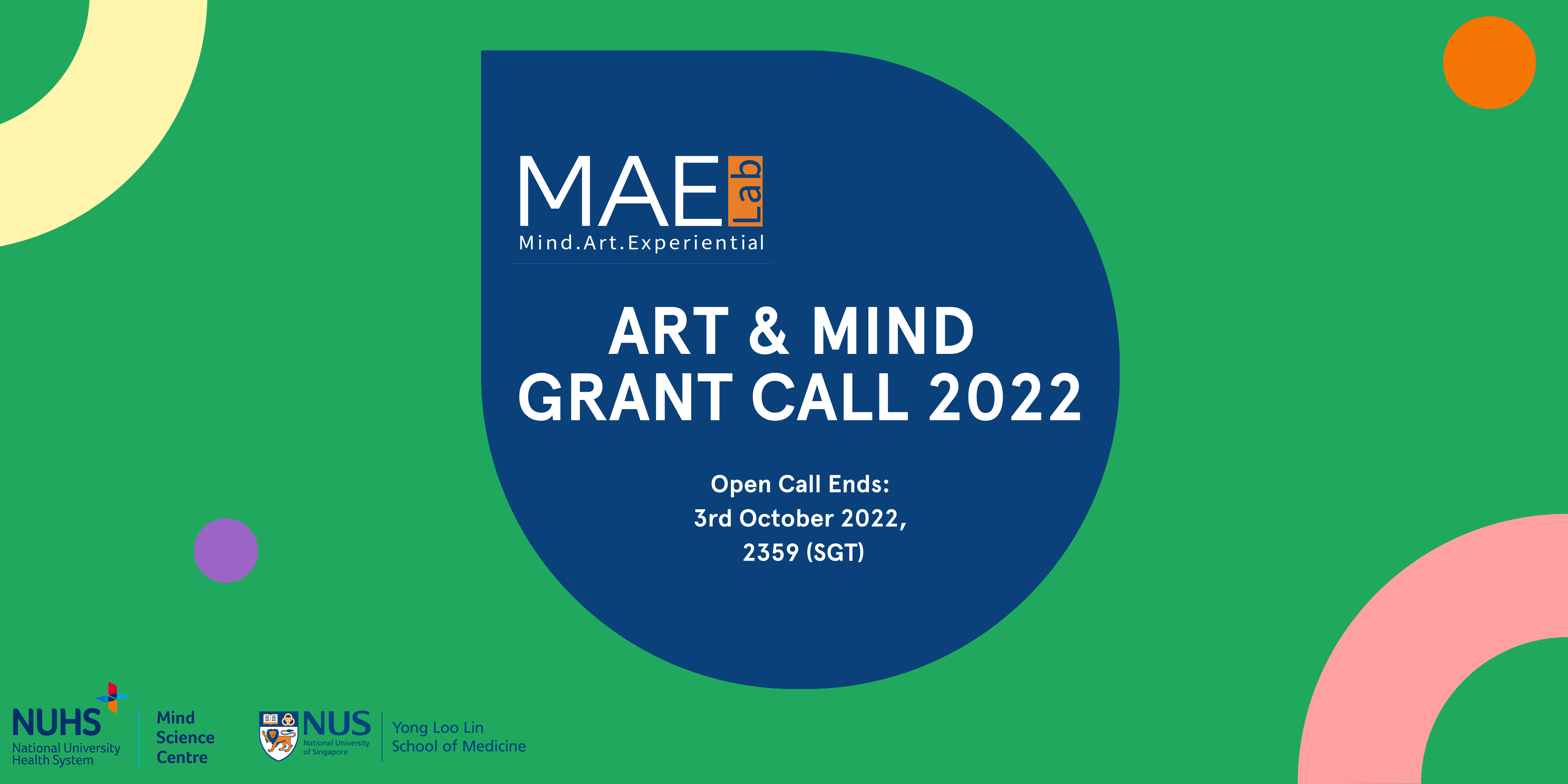 Ms Linda Neo (Chairperson)
Co-Founder, Primz Gallery
Ms Suenne Megan Tan
Director for Audience Development and Engagement, National Gallery of Singapore
Ms Elisabeth de Rothschild
Architect, Francium Pte Ltd
Dr Ng Chew Lip
Consultant, Ear, Nose & Throat – Head & Neck Surgery, Ng Teng Fong General Hospital
Honorary Secretary and Council Member, Singapore Medical Association
Dr Donald Yeo
Clinical Neuropsychologist, KALL Psychological & Counselling Services Pte Ltd
Ms Loo Hwee Hwee
Senior Art Therapist, National University Hospital
Dr Ang Seng Bin
Family Physician, Senior Consultant, Head of Menopause Unit, KK Women's and Children's Hospital