Duration of Exhibition: Till 28 February 2024
A new curation titled 'Teens & Kin' has been unveiled on 1 July!  
The physical exhibition was launched by Dr Janil Puthucheary, Senior Minister of State in the Ministry for Health and the Ministry for Communications and Information. 
The exhibition puts the spotlight on youth mental health. We are excited to see how this uniquely themed curation can initiate conversations about intergenerational bonding and enhance the resilience of our youth. Drawing from survey studies of Singapore youths, and their relationships with family, the exhibition brings together thoughtful infographics, artwork commissions, and activity areas that share insights into adolescents' mental health problems, and avenues for tackling these challenges. 
Through the curated content walls, the messages from the students' artwork, and Mind Science Centre's new self-help booklet – Raising a Resilient Child, parents or caregivers will feel empowered to make a difference in the way they would relate to and guide their children through adolescence. In the same way, youths will be inspired to take active steps in building an undefeated mind from a young age. 
Admission is by booking only. Check out the available slots here.
A closer look at the challenges affecting the mental wellbeing of youth.
Growing up in the midst of a fast-paced urban society, Singaporean youth contend with a wide range of growing up demands and challenges. In this transitional age from dependence to independence, the exhibition looks at how family continues to play a central role as a support structure for development.  
At the same time, it also recognizes the importance of developing meaningful relationships with peers and mentors, as well as how each young person's unique hopes and aspirations play a critical role in building emotional resilience.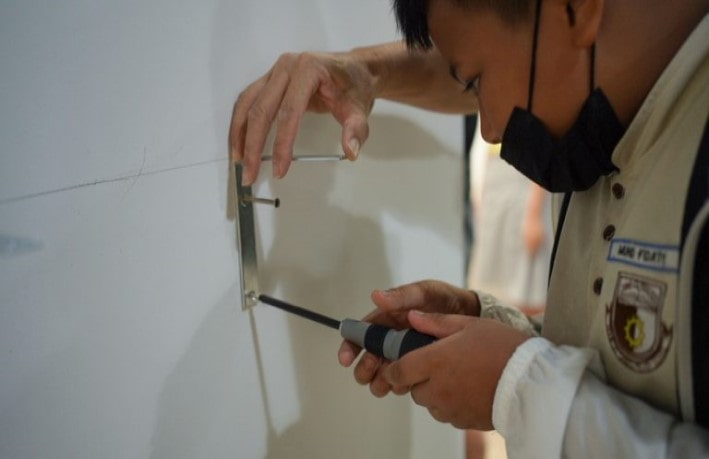 Family as a cornerstone of youth mental wellness.
Support from within the family environment play an important part in influencing youth development, enhancing their wellbeing and resiliency as well as strengthening their ability to take on unanticipated challenges. 
Offering a nuanced take on the mental health challenges affecting youth today, the exhibition combats stigmatization with knowledge and earnestness.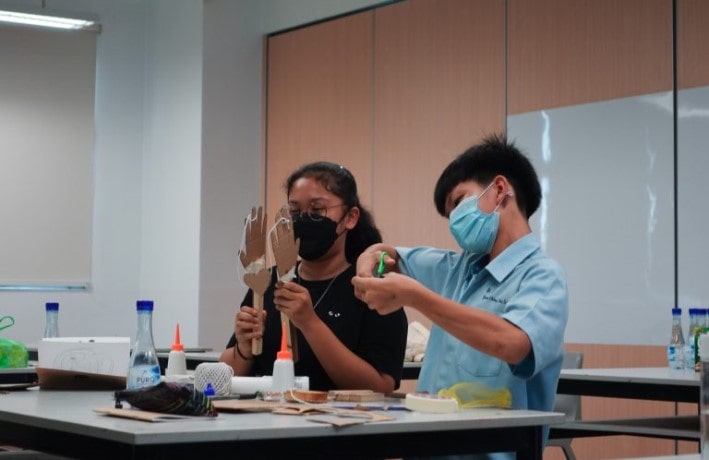 Building confidence, instilling hope, seeking aspirations. 
As youth step into adulthood, it is important for them to maintain diverse aspirations and goals. Each young person's unique goals and aspirations play a critical role in building emotional resilience and optimizing their potential.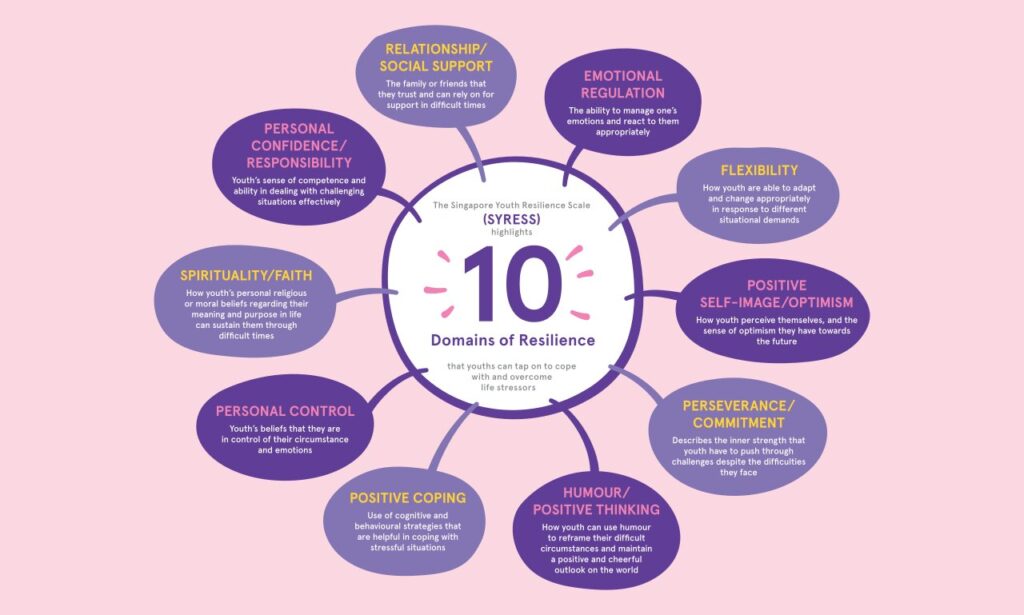 Do you know your resilience profile?
Mind Science Centre has developed the Singapore Youth Resilience Scale (SYRESS) which examines the resilience profiles of Singapore youths and allows us to gain insights into the areas the youths can build on to achieve a resilient mind. Try out the questionnaire here!
Also, check out our new Mind+Parent self-help booklet – Raising a Resilient Child, which provides strategies parents and caregivers can use in their daily interactions with their children in order to instill positive coping methods.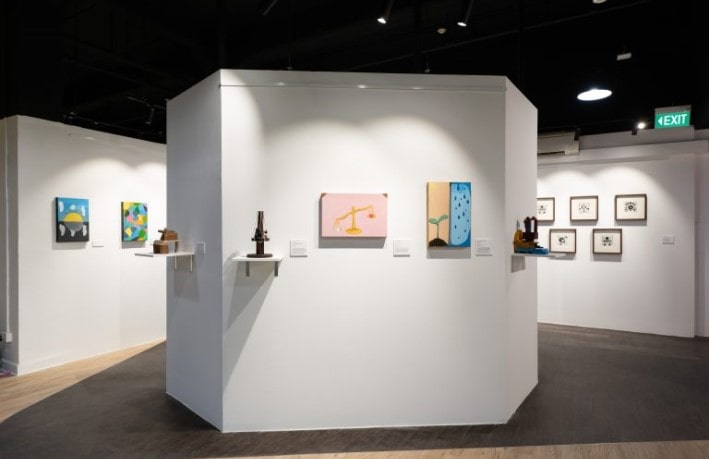 Over the course of 6 workshop sessions, Singaporean Artist – Mary Bernadette Lee worked closely with 16 Singaporean youths from the West, led by Boon Lay Garden Primary School (including students from Hua Yi Secondary School, Jurong Secondary School and Yuan Ching Secondary School). 
Covering different art-making techniques and ways of self-expression, the workshops culminated in varied artworks that present reflections of themselves, their relationships and aspirations.  
For more details on the workshop please click HERE.
Here's the address:
Alexandra Hospital
378 Alexandra Road, Block 29 Level 2 (Above cafeteria)
Singapore 159964
Admission is by booking only. Check out the available slots here.
If you have any further queries, please contact Elaine at pcmv15@visitor.nus.edu.sg.