[BEHIND THE SCENES] FIRST SCRIPT READING FOR 'AN UNDEFEATED MIND'
Struggling to navigate through uncharted waters of unfamiliar surroundings, Rose persists in holding on to her memories and the happy times. With the love and support of her family and friends, and restored confidence, she rises above her bleak circumstances, rides the waves and is determined that her best years are yet ahead!
Catherine Sng, Dwayne Lau, Michelle Ler, Abdullah Tarmugi, Marcus Chiau, Khor Ai Ming, Fleur Loh
Through this production, we hope to warm the hearts of people, which includes you. Will you join us on this heartfelt journey at Esplanade Concert Hall on 11 March 2022?
$128 | $88 | $58 | $38
Tickets on sale now! BOOK NOW!
Receive a complimentary ticket for every $500 you donate* and enjoy tax deductions of 2.5 times the donation amount.
*Subjected to availability and seating will be predetermined.
For more information about donations, contact wileen@nus.edu.sg.
OUR DEDICATED PRODUCTION TEAM
We have a strong team helming the production for this fund-raising juke-box musical.
Producer: Mary Anne Tan
Artistic Director/Multi Media: Brian Gothong Tan
Music Director: Elaine Chan
Playwright: Dwayne Lau
Dance choreography: Dance Ensemble Singapore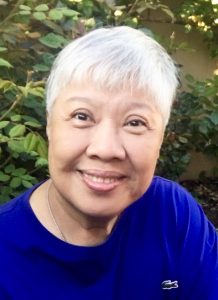 Musical Character: Rose
Best known for her television roles in Growing Up and School Days, the bilingual local scene actress is also a regular presence in several theatrical and film productions. Her feature film credits include Chicken Rice War and Unarmed Combat, and she has acted in many stage productions by Action Theatre, Singapore Repertory Theatre, The Necessary stage and Theatre Practice.
She is also the proud founder and principal trainer of The Glowers Drama Group – a company that specializes in classes for senior and performances by seniors.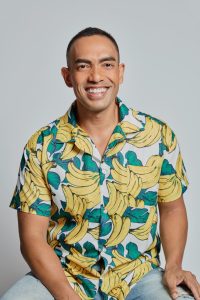 Musical character: Peter
Dwayne graduated from The NUS Theatre Studies Program (Hon) in 2007 and currently heads the Drama Department at his Church and is the drama coach of St. Anthony's Canossian Secondary. Taking on multiple hats for this production, our multi-talented scriptwriter and director will also be playing as one of the lead characters in the juke-box musical.
In 2018 and 2019, Dwayne wrote and directed two National Day-themed Juke-Box Musicals for MINDEF's National Day Observance Ceremony which was performed by the Artistes of the Music and Drama Company. Beyond that, his recent works include A Date With Dwayne! and #GOALS. In 2021, he premiered Wildrice's The Amazing Celestial Race and Momotaro and The Magnificent Peach. Beyond that, he is a regular to comedies and musicals, such as The Wizard of Oz, Treasure Island, Forbidden City and The Curious Case of the Missing Peranakan Treasure.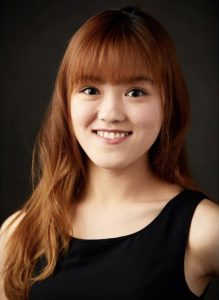 Musical character: Young Rose & Lily
Graduating as the Valedictorian of 2018 and the winner of the McNally Award for the Excellence in the Arts with a BA (Hons) Musical Theatre degree in LASALLE, she has performed in various LASALLE productions: A Chorus Line (Maggie Winslow), A Midsummer Night's Dream (Hermia), The 25th Annual Putnam County Spelling Bee (Olive Ostrovsky), Urinetown (Hope Cladwell). Her other performing credits include: The Gingerbread Man (SRT), Corporal Crumble's Christmas Crisis (Centre Stage School of the Arts), Esplanade Concourse. 
Beyond being an accomplished musical actress and dancer, she has also branched out as a musician into both the theatre and Mandopop scene locally. She was the keyboard musician in bands for musicals such as The Great Wall: One Woman's Journey (Glowtape Productions) and AIDA (Lasalle College of the Arts). As a composer, Michelle has composed for an original musical The Monster in the Mirror (Bitesize Theatre Productions) and Behind The Wall (Gateway Arts). Her Mandarin original song "下场" clinched the Most Popular Song Award at the SGSW: 我写我的歌 competition in 2019.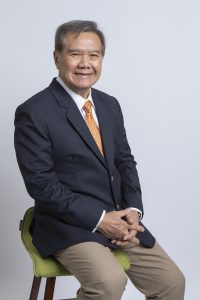 Musical character: Old Patrick
Coming from a humble background, he started his working life in the Civil Service before becoming a journalist in The Straits Times. He then entered politics and became a Member of Parliament in 1984 and held various Ministerial positions along the way, culminating his political career as the Speaker of Parliament in 2002. He retired from politics in 2011. Now, he serves as a Permanent Member of the Presidential Council for Minority Rights and sits as a Director or Member of the boards of several non-profit entities. He continues to struggle with his cello lessons since his retirement and listens to jazz whenever he can.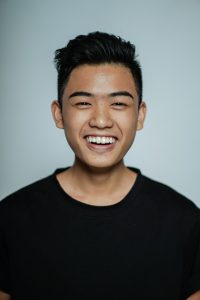 Musical character: Young Patrick
Graduated from SOTA's IBCP (International Baccalaureate Career-related Programme) Theatre in 2019, his passion lies in communication between people and helping those in need. Theatre and performance are his way and medium to accomplish that.
He participated in productions such as ChildAid (2017-2018), (G)old (2018), Smartbutt (2019) and W!ld Rice's Peter Pan in Serangoon Gardens (2019). In his spare time, he plays the guitar and sings. His other interests are competitive boxing and culinary arts, and he incorporates these elements in his performance whenever appropriate.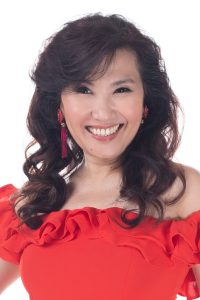 Musical Character: Friend of Rose
As the Holder of Fellowship in Voice with the world-class Trinity College of London, our contemporary classical soprano has had sold-out solo recitals at the Esplanade since 2008. She has recurrently been a choice artiste in new-music works for world and local premieres. As the Artistic Director of Vocal Associates and the Principal of Ms Khor's Studio, she has consistently produced high quality students concerts and nurture top scorers in the singing examinations under Trinity College of Music, UK. Her versatility is prominent in her vast experience in a wide array of events, demonstrating her musical prowess, while maintaining a broad, down-to-earth appeal.
Notably, her famous presentations in Asia premiers include Gottfried von Einem's Der Besuch der alten Dame as Claire Zachanassian, the complete cycle of Schoenberg's Pierrot Lunaire, Berio's O King, Gaslini's Magnificat, and many more. During 2012 Marina Bay Singapore Countdown, she was featured as the solo soprano for the music segment of the much-anticipated fireworks presentation.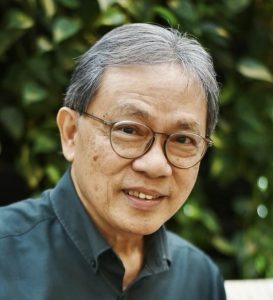 Musical Character: Peter's Boss – Mr Lee
Prof Kua is a Tan Geok Yin Professor in Psychiatry and Neuroscience & Visiting Consultant Psychiatrist under the Department of Psychological Medicine, Yong Loo Lin School of Medicine, NUS. His special interests include psychological disorders in old age including dementia and depression, and he has wide clinical experiences particularly in psychotherapy and stress management. He has written more than 270 research papers on subjects ranging from ageing to addiction, along with 23 books on psychiatry, dementia, depression and stress. His novel, 'Listening to Letter from America' is now used in Harvard University for a course on anthropology.
His joie de vivre is singing and story-telling with his three grandchildren. The finale song of this production – "There was a time" – will be adapted from the original song written by Prof Kua and his patient, whom had since emerged a mentally resilient person.
Musical Character: Fleur
Our youngest actor, who acted in our previous production "Remember Me", will be back in action to touch your heart with her acting and singing talent. Hand in hand, she will bring you to see how wonderful the world can be with her melodic voice.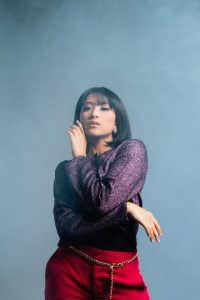 Musical Character: Special Guest Appearance – Featured Singer
Graduating from the Berklee College of Music in Boston in 2017, Amni has since released six singles such as New York High, Goodbye and Say Yes, which are now available on all music platforms. Since young, she has been invited to perform for the opening and closing ceremony of Asian Youth Games 2009 and Youth Olympic Games 2010. Notably, in 2011, she became the voice and face of Southeast Asia's largest water-light show, 'Wonder Full', attracting over 4.2 million visitors from across the globe. Now, as an artiste with sold-out concerts in countries such as Shanghai, Guangzhou and Bangkok with Beijing-based Production Company, Hi-Five, for Ragnarok Online, her popularity has risen to a new high.
This talented international Pop/R&B singer-songwriter and producer wrote a song titled "I'll be there" for our musical, which conveys the message that every moment is to be celebrated for in our lives and that one should not fear mental illness, for we have the strength from our loved ones and support from the community. Catch this beautiful tune during the climactic moments of the production!
The amazing cast we've put together for the production is sure to WOW our audience! Get ready for stunning visuals, powerful vocals and a heart-warming story that is bound to give you a night to remember.
Tickets on sale now! BOOK NOW!