Youth and Emerging Adult Mental Wellness - Human Capital Optimisation
Singapore Youth Resilience Scale (SYRESS)
A resilient individual has the capacity to adapt to situations and cope with life challenges. In more defined terms, it is a set of personality traits or resources that allows an individual to navigate through stress and negativities, and emerge with a stronger mind.
By identifying the factors of resilience and considering the cultural context of local youths, SYRESS is a robust tool for us to gain insights into the areas the youths can build on to achieve a resilient mind.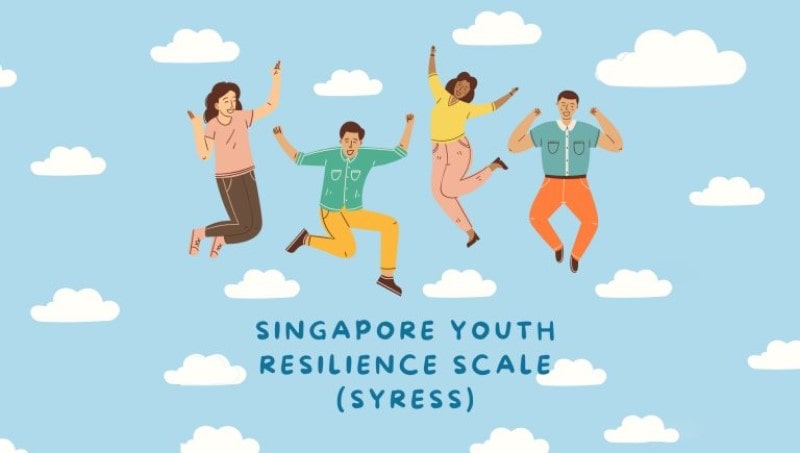 Youth Epidemiology and Resilience (YEAR) Study
The most critical stage of development is childhood, as it shapes our mental resilience and determines how we deal with challenges later in life. The YEAR study is a national longitudinal study into the state of mental health of Singaporean adolescents aged 10-18 years.
It aims to:
Determine the prevalence rate of various mental health conditions among adolescents and;

Identify possible risks as well as protective factors associated with these disorders.
Mind Science Centre is currently preparing the manuscript, which is targeted for publication by the end of the year.
Find out more and download the infographic!
Therapeutic Effects of Nature PlayGardens on Children
Mind Science Centre is working with National Parks to evaluate the efficacy of a clinically-developed, nature-based intervention which aims to improve the emotional well-being, pro-social behaviour and attention span of children with ADHD and ASD. Additionally, caregivers may experience enhanced quality of life, reduced stress and improved general well-being. 
We are recruiting research subjects with the following inclusion criteria:
Male
Age 5 – 9
Diagnosed with ADHD or ASD
Participation in this study will involve:
Attending pre-interview briefing
6-week intervention program (1-hr weekly sessions @ Hort Park or Jacob Ballas Children's Garden)
Completion of questionnaires/assessments
You may opt to receive $25/visit for transport allowance and compensation for your time.
For more information, contact 9420 1137 or pcmbox11@nus.edu.sg
This study aims to evaluate the usefulness of a supplement in improving sleep and well-being.
We are recruiting research subjects with the following inclusion criteria:
Healthy Male and Female
Age 21 – 45
Non-smoker
Have trouble sleeping
Participation in this study will involve:
Taking a supplement (capsule) over 6 weeks
Attending 4 clinic visits involving surveys and blood draw
Tracking your daily activities and sleep with a Fitbit
Intranasal Oxytocin for Autism Spectrum Disorder Study
Oxytocin has been studied as a way to improve the social cognition difficulties that Autism Spectrum Disorder (ASD) adolescents and adults face. This could improve the well-being of autistic person and their family members. 
Mind Science Centre is assessing the long-term efficacy of oxytocin nasal spray as an intervention for autism. This clinical trial has been approved by Health Sciences Authority (HSA) Singapore.
The study is made up of 2 phases:
Phase 1: Double-blind random-sized controlled trial
Phase 2: Open-label study for participants randomized to the placebo group
The research team recently completed Phase 1 of the study and is preparing the manuscript.
For more information, contact pcmbox11@nus.edu.sg
Non-Suicidal Self Injury and Parenting Style Study
Non-suicidal self-injury (NSSI) is unfortunately common among adolescents and young adults, making it a concerning facet of psychiatric practice. NSSI can serve multiple functions such as: emotion regulation, sensation seeking, self-punishment and communication of distress. 
Given that NSSI could potentially lead to severe or lethal outcomes, understanding risk factors may guide prevention and intervention strategies.  Existing literature suggests that parenting styles and parental invalidation may play roles in the manifestation of NSSI in young people. Mind Science Centre's study intends to investigate these associations in a local setting, by obtaining both parent and child reports of parenting.
Data analysis is currently in progress. More information will be coming up in the near future.