AWE E-LEARNING TRAINING COURSE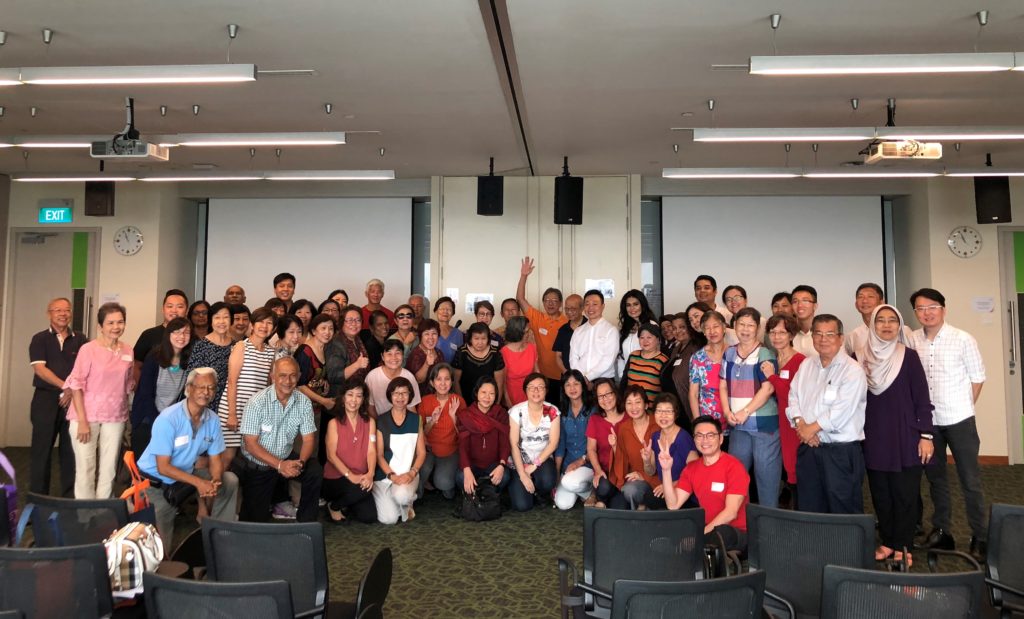 The Age Well Everyday (AWE) Programme is an evidence-based, volunteer-driven community programme that aims to prevent or delay the onset of dementia and improve the quality of life of the elderly. It is currently being carried out by volunteer trainers at various community centres in Singapore. Programmes include components such as HEALTH EDUCATION, MINDFUL AWARENESS PRACTICE and PHYSICAL EXERCISE.
NUS Mind-Science Centre has developed an e-learning portal to train and certify community volunteers to equip them with the knowledge and skills to deliver the AWE Programme as instructors. This e-learning training course consists of six core online modules and compulsory practical sessions. The online modules will cover useful tips relevant to older adults such as lifestyle management and caregiving as well as a comprehensive overview of common medical conditions such as Dementia, Depression and Stroke. Additionally, there will be practical sessions that equip learners with basic mindfulness strategies to improve overall well-being.
Apart from completing the aforementioned modules, volunteers who are interested to become an AWE instructor will have to sign up for an additional module ('Teaching & Facilitation').
For more information about this course, please refer to the image below.
Contact us at pcmbox6@nus.edu.sg to register.