MINDFUL SELF-CARE PROGRAMME (MSCP)
Registrations are open! Vacancies are filled on a first-come, first served basis, so sign up soon here: https://for.sg/mscp2022
Registration ends on 28 September, 3 weeks before the programme starts!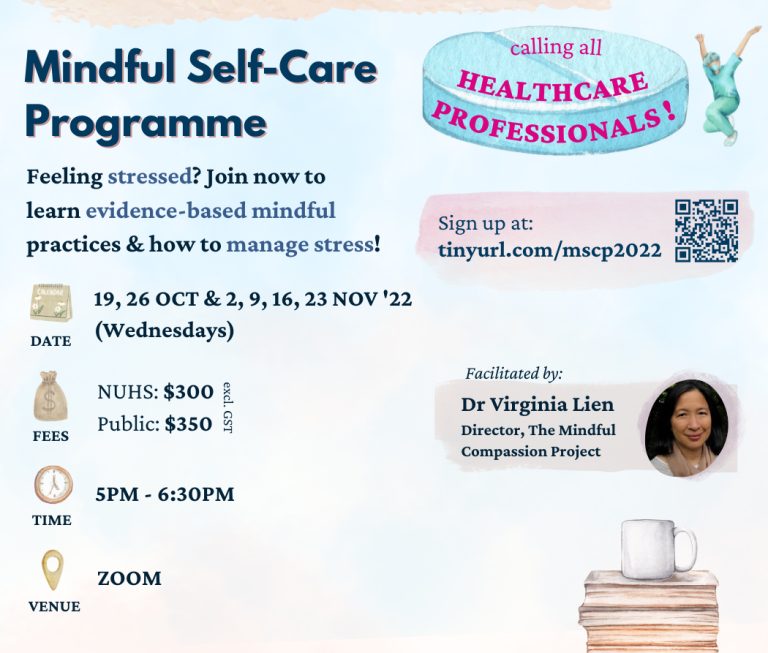 Dr Virginia Lien, Director of The Mindful Compassion Project, is a medical doctor, psychotherapist and mindfulness teacher. She completed her Master's studies in Mindfulness-Based Cognitive Therapy at the University of Oxford and is a Trained Teacher in Mindful Self-Compassion.
$300 for NUHS staff
$350 for the public
All prices stated exclude GST
Self-Compassion for Healthcare Communities (SCHC)
Registrations are open! Vacancies are filled on a first-come, first served basis, so sign up soon here: https://for.sg/schc2022 
Registration ends on 30 September, 3 weeks before the programme starts.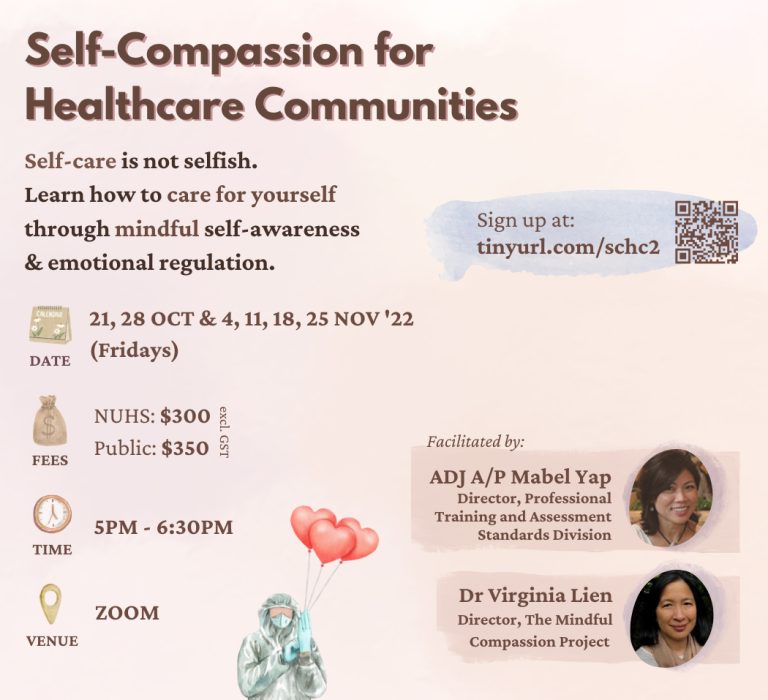 SCHC is a 6-session evidence-based healthcare adaptation of Mindful Self-Compassion, the empirically supported program of Dr. Kristin Neff at UT Austin and Dr. Chris Germer at Harvard Medical School.
This brief training aims to improve wellbeing and personal resilience in healthcare professionals by teaching mindful self-compassion skills to deal with distressing emotional situations as they occur at work and at home.
MindGym Lunchtime Mindfulness Practice